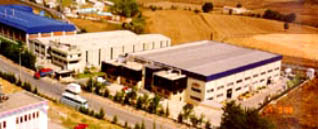 Introducing human creativity and an engineering miracle
Harmony's 100% acrylic product line was first introduced to the European market in 1991. Since then Harmony has been used in thousands of homes and businesses all around world.
Now available in North America, Harmony can provide you outstanding quality with lowest possible prices in the market.
Harmony acrylic solid surface is a product of Polifen Chemical Industries who is the largest producer and exporter of acrylic sheets in east Europe. For more information on the manufacturer, please visit www.polifen.com.tr
Harmony is imported to the U.S. by Bafa Group, Inc. based in Tampa, Florida. As the master distributor in the U.S., Bafa Group is responsible for sales, superior customer service, master distribution and marketing. Through our vast product inventories and weekly container flow, Harmony Solid Surfaces exceeds your expectations in the solid surface market.
Useful Links
© 2003 HARMONY ACRYLIC SOLID SURFACE, CO. All rights reserved.
Copyright © 2003 Interland and its licensors. All rights reserved.